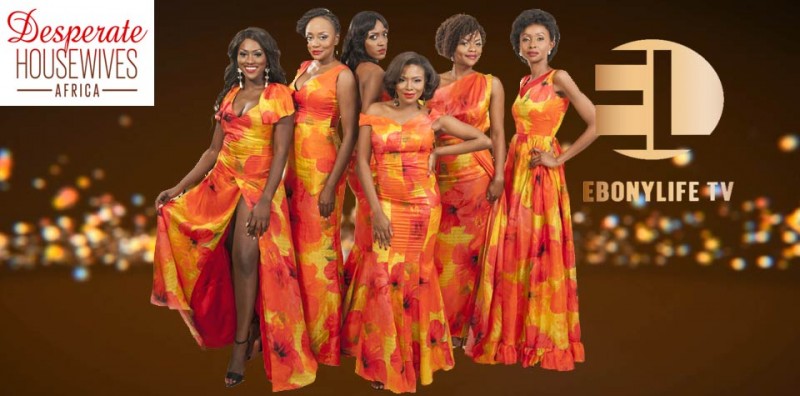 Desperate Housewives Africa, the African version of the award-winning US television drama series, will launch on April 30 on EbonyLife TV (DStv 165).
According to the Nigerian network, "viewers can look forward to an enthralling and spell-binding homegrown pilot that takes the Desperate Housewives format as you once knew it to scandalously new dimensions."
Filmed in Lagos, the series stars Marcy Dolapo Oni as Rume Bello, the dead friend who narrates the series. Her friends must cope with her absence while their own lives unravel in "comedic and dramatic" fashion.
Michelle Dede plays Tari Gambadia, who competes for the attention of a new hunky neighbour with his own ulterior motives.
Nini Wacera is Ese De Souza, a housewife struggling to maintain the perfect family.
Kehinde Bankole plays Kiki Obi, who is caught up in a sleazy love affair.
Omotu Bissong, who stars as Funke Lawal, copes with life as a stay-at-home and exhausted mum of four.
The original Desperate Housewives is broadcast in more than 200 territories around the world. Versions of it have been produced for audiences in Turkey, Argentina, Columbia, Brazil – and now Africa.