Speed kills, but when it doesn't, it thrills. I experienced this truth firsthand on a trip from Nyambene hills in Eastern Kenya to the capital Nairobi on board a khat-filled van. This was a ride like no other.
Khat, commonly known as miraa in Kenya, is a leafy shrub known for its stimulating effect. It delivers a mild amphetamine-like high for as long as you chew it – and the fresher the twigs, the more potent the high. Forty eight hours after being harvested, the twigs are of little use.
The shrub mainly grows in the Kenyan highlands, so it has to travel across the world to reach consumers in the Arab world, Europe, Australia and other parts of Africa. This is not an easy fete. Speed is a must; efficiency non-negotiable. Six hours after being picked, it has to be on its way to the United Kingdom or Dubai.
This is where the Toyota Hilux vans and skilled drivers come in. They travel at life-threatening speeds along the highway that leads to Nairobi from Nyambene, Maua and Meru – the main miraa-growing areas. The drivers seem to know all the potholes on the entire 400km stretch of road. They evade them with precision, negotiate dangerous bends in the hilly countryside at 160km/h, all while chatting, chewing miraa, puffing on cigarettes and drinking Coca Cola. It is man and machine against one of the most dangerous roads in Kenya.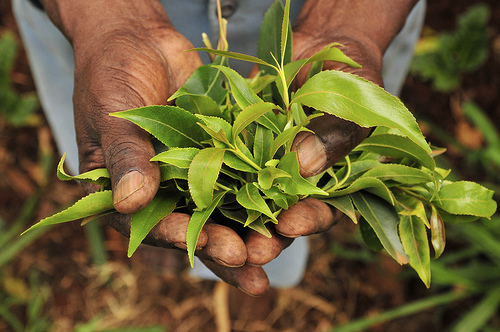 My friend Mutuota, a miraa trader in Maua, agreed to let me go along for a ride in one of his vans last month. I was introduced to the driver Mbaabu and his assistant Mutuma. A team of young men packed the khat into the van and made sure the load was stable. Then we were off.
We stopped at a petrol station first. Mbaabu asked the attendant to fill up the tank, check the tyre pressure and all the wheels, including the spare. The drivers make sure their vehicles are in tip-top shape – they have modified shock absorbers and good suspension to make the vans less prone to overturning at high speeds, and the brakes are serviced at least twice a week.
Then we hit the road to Nairobi. Meru roads are notorious for traffic accidents and road blocks. Luckily for Mbaabu who was doing about 180 km/hr the entire trip, the traffic cops just waved us along and let us pass freely through road blocks – they are familiar with the Hiluxes.
I asked Mutuma about the importance of speed throughout the operation. "Today we're only doing local orders, but usually we have clients waiting for this product in London and Dubai. It has to get to Nairobi first, then be cleared through customs and reach them before the stim (potency) goes down. So we have just a few hours."
Besides overseas destinations, the product is heavily traded in Ethiopia and Somalia. In Kenya, cities like Mombasa, Kisumu, Eldoret and Busia have a huge demand for miraa.  It is a multi-million-dollar industry in Kenya, with hundreds of thousands of farmers and dealers relying on it for income.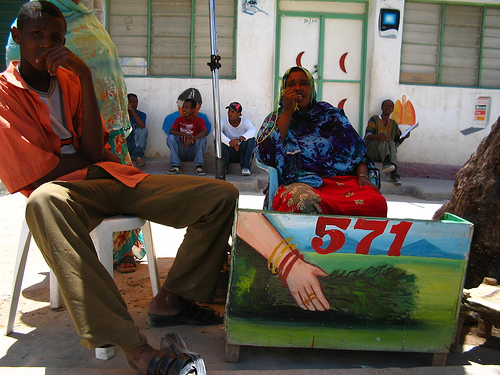 The miraa farmers are a happy lot, despite losing some profits to a chain of middlemen and brokers. A kilo in Nairobi fetches around R22, sometimes higher. Every miraa farmer's livelihood depends on the timely delivery of his crop to Nairobi. Educating his children, building a new house or even tending new crops all depend on how quickly miraa is delivered to the market, Mbaabu tells me.
Two and a half hours later, the sight of the Nairobi skyline was a huge relief to me. I was a little dizzy and nauseous from the ride, but Mbaabu and Matuma were all business. We stopped in Eastleigh, a neighbourhood that's mainly habited by Somalis, who are considered to be the highest consumers of miraa in the world. They offloaded the order and then it was time to say our goodbyes. I was heading home, they were going back to Maua. Tomorrow they will make the same trip to the capital to deliver miraa for a client in London with their usual speed, efficiency – and fearlessness.
Kimani Chege is a freelance journalist and communications consultant based in Nairobi. He has a special interest in agriculture, health and technology and how they contribute to development or the lack of it. Connect with him on Twitter.