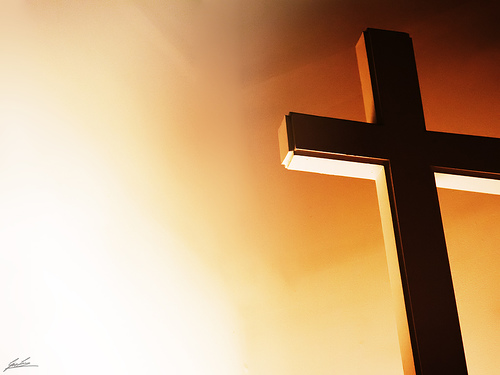 Charismatic churches are on the rise in Botswana, with pastors promising miracles in the forms of successful marriages, work promotions, financial freedom, children for the barren – the list is endless. However, the government of Botswana has come out strongly against these "wolves in sheep's clothing", threatening to deport them for their antics.
The country is currently considering a new policy that will give foreign pastors 30-day permits reserved for visitors and tourists instead of the usual 5-year permits allocated to them. In cases where foreign pastors apply for licences to operate their churches, they must have more than 250 listed congregants.
As reported in the Midweek Sun, former minister of labour and home affairs Peter Siele and Ntlo ya Dikgosi deputy chairperson Kgosi Lotlamoreng II started a campaign to curtail foreign pastors in 2010 and 2011  over concerns that they are are defrauding Batswana of their hard-earned money.
Some pastors have been accused of drug dealing, sponging money off locals, power struggles within their churches, failure to submit annual tax returns and preaching ill about President Ian Khama, which is akin to a crime in Botswana – you just don't speak badly about the president!
Nigerian Prophet Peter Bollaward who was the helm of the Glory of the Latter Ministries in Gaborone was deported on February 8 after the ministry of labour and home affairs declared him a 'prohibited immigrant'. He was reportedly detained for a few days before his deportation and questioned about the several millions in his ministry's account and the fleet of expensive cars he drove.
In 2011 the flamboyant Pastor Frances Sakufiwa of Zambia, who ran the New Seasons Ministries and lived in Botswana for 15 years, was deported under a presidential order.  He was surrounded by controversy, mostly related to his roving eye. It's alleged that the handsome, charming and married pastor was a womaniser who changed women as often as one changes underwear. A few days after he was booted out of the country, a group of women reportedly pleaded with the president to reverse his decision and allow Sakufiwa back into Botswana, claiming he was "highly anointed".
However, other sources claim the pastor was sent packing from Botswana because of his politically inclined prophesies. Apparently the Khama government became increasingly nervous about his prophesies and the huge media attention they were attracting.
In an interview with the Midweek Sun last year, director of immigration Mabuse Pule stopped short of proclaiming that government would not tolerate foreign pastors. "They come here to abuse our people and push personal agendas. The pastors group themselves and see our own pastors as outcasts in their own country," he said. He used the biblical analogy in Matthew 7:15 which likens such folk to wolves in sheep's clothing. "God does not bring crooks here. We will not allow anyone to deceive our people using His name," Pule said.
In Botswana, the title of pastor is synonymous with wealth and social prestige. Congregants pay tithes and purchase miracle water and other religious memorabilia from the church. Pastors also receive 'gifts' from congregants in the form of money, clothes and even vehicles for their blessings and help.
Many Batswana have deserted Methodist, UCCSA, Anglican, Roman Catholic and ZCC churches in favour of the charismatic churches that have sprung up. The latter are characterised by loud music, singing and dancing, vigorous preaching, promises of miracles,  and exorcising of  "devil spirits".
An acquaintance was involved in a horrific car accident that left her bound to a wheelchair  for a few months. Now a congregant at the Universal Church, she can walk with a slight limp and vehemently believes that God used the pastor to heal her through the Holy Spirit. As a self-proclaimed agnostic, I'm never sure how to digest this except by pointing out how commercialised faith and God have become.
On the few occasions that I visited the Universal Church and New Seasons, I was struck by the high turnout of congregants, particularly the youth, who are dressed to kill and are enthusiastically dancing, singing and chanting praises. Church is the new "cool" in this country; a big social club. This is a choice many Batswana have made, and it's clear that charismatic churches will continue to thrive despite government's attempts to stop them. The people will believe who and what they want to believe.
Keletso Thobega is a copy editor and features writer based in Gaborone, Botswana.