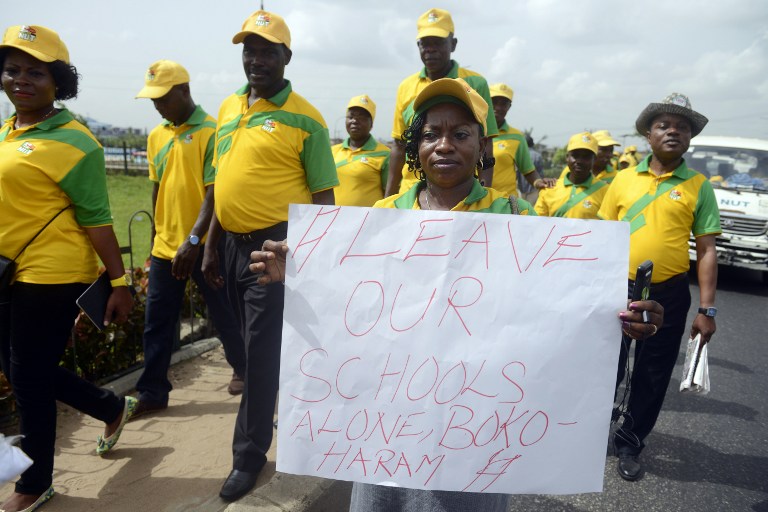 One hundred and seventy-six teachers have been killed and 900 schools destroyed in Nigeria's Borno state since Boko Haram militants intensified their violent attacks in 2011, officials said on Thursday.
The governor of the northeastern state Kashim Shettima revealed the horrifying statistics in a statement to a committee attempting to make the country's schools safer.
The Safe Schools Initiative has been backed by former British prime minister Gordon Brown, who is the representative of the UN Secretary-General Ban Ki-moon.
Brown pledged $10 million to the scheme during last May's World Economic Forum, while Nigeria's private sector is expected to put in 1.6 billion-naira ($9.8-million).
Although the scheme covers the whole of Africa's most populous nation, it is scheduled to start off in Borno and neighbouring Yobe and Adamawa, the three states under emergency rule since May last year, and the hardest hit by Boko Haram's five-year-old insurgency.
Boko Haram abducted 276 girls from their school in Chibok in Borno on April 14. Fifty-seven of the girls have escaped while the remaining 219 are thought to be still held hostage.
The group has attacked many schools and killed hundreds of students in the northeast of the country since it began its violence.
Shettima briefed the committee on the current state of education following the insurgency, while security and counter-terrorism experts from donor agencies formally presented a road-map for school safety, the statement said.